Roof Replacement Littleton
That You Can Rely On
If your roof is showing signs of age or has suffered severe damage, such as hail damage, regular roof repairs and maintenance may not be enough to preserve its structural integrity. Rather than dishing out money for repairs over and over again, a complete roof replacement can actually be more cost-effective.
Keystone Roofing Inc. has a team of experts that you can rely on for roof replacement services. Our experienced roofing contractors can perform a thorough inspection of your roof to help you make the best decision for your home. We only use high-quality roofing materials to provide the homeowners in our community with a durable, high-quality roof that will perfectly complement their home and last for years to come.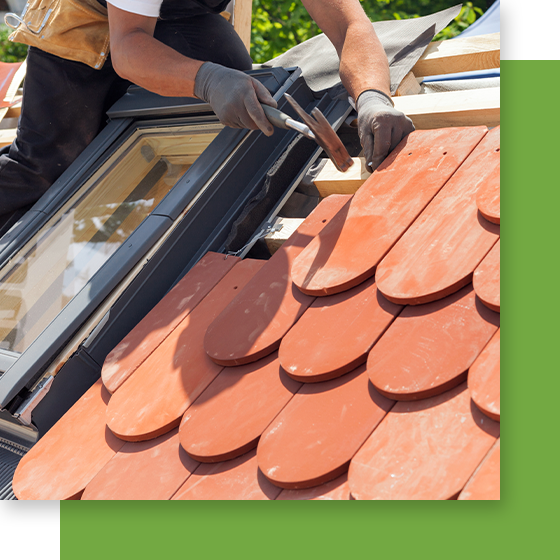 The Benefits of a Roof Replacement
Boost the curb appeal and value of your home

Potentially raise the energy efficiency of your home

Stop dealing with costly roof repairs

Give your home the protection it needs for years to come

Sell your home quicker and for a greater return on investment

And so much more!

Roof Age
If your roof is older than 20 years or is past its warranty, it is a good idea to start thinking about getting a roof replacement. Once your roof is nearing its typical replacement age it will be more susceptible to damage, so if you have an older roof see if a roof replacement is right for you.

Damaged Shingles
Colorado's weather can take a toll on your roof. Hail storms and other severe weather conditions can damage shingles. If you're missing shingles, notice that your shingles are curling, or see granules in the gutter, schedule an inspection and see if a roof replacement is needed.

Damaged Flashing
Flashing is placed around vents, skylights, and chimneys to seal these seams from the rain. Flashing is a critical component of preventing water damage in your home, but it doesn't last forever. If the flashing on your roof has seen better days, consider upgrading your home with a modern roofing system.

Discolored Ceilings
Are you noticing mysterious water stains on your ceilings or wall? The problem could be with your roof. In most cases, stained or discolored ceilings indicate a roof leak. If roof leaks and other condensation issues are not taken care of promptly, they can lead to more damages.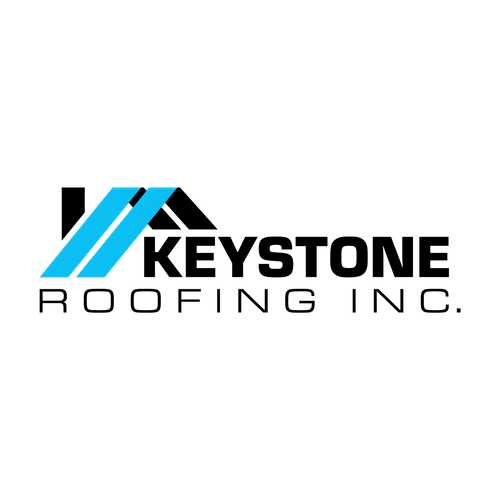 With a Complete Roof Replacement
If you are unsure if your roof needs to be replaced, Keystone Roofing can provide you with a detailed roof inspection and an accurate estimate. Our trained and certified roofing contractors can come to your home to inspect the roof for damage and determine if a replacement is necessary. If repairs aren't enough to preserve the integrity of your roof, we'll work with you to determine the best course of action.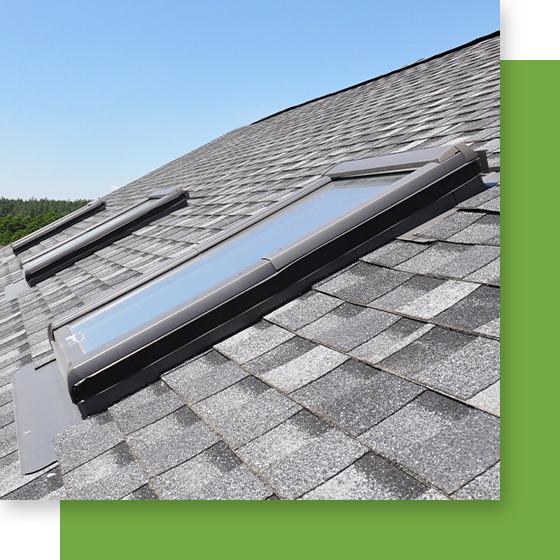 Why Choose Our Roof Replacement Company
From complete replacements to other roofing services, you can always rely on the friendly, honest, and knowledgeable roofing experts at Keystone Roofing to provide you with accurate information regarding the condition of your roof and the materials available for you to choose from when replacing it. Our residential roofers make it easy for you to improve the condition of your roof while enhancing the curb appeal and value of your home.
Schedule a Roof Inspection
Today!
While roof repairs will fix many minor issues, a roof replacement is the best solution for an older roof or a roof with significant damage. If you are concerned about the condition of your home's roof, now is a great time to set up a consultation and inspection with the team of our Littleton roofing company — schedule an inspection today.
Contact Today For Service You Can Trust