Prompt and Professional Roof Replacements Your Business Can Rely On
While many commercial roofs are designed to last, nothing lasts forever, and there will come a time when the roof protecting your business needs to be replaced. As an experienced commercial roofing company in Littleton, Keystone Roofing has years of experience helping business owners throughout the community with all of their roofing needs. Our commercial roofing contractors are well-versed in all types of commercial roofing systems and we can help you choose a durable, high-quality roof that will perfectly complement your business and last for years to come.
If you are thinking of doing a roofing replacement project, you want to have the commercial roofing experts at Keystone Roofing involved in the process.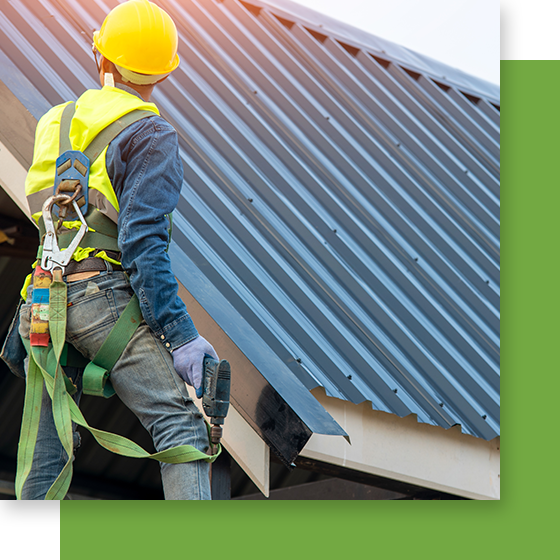 The Benefits of a Commercial Roof Replacement
Boost the curb appeal and value of your building

Increase your buildings safety and resistance to Colorado storms

Enhance energy efficiency and sustainability efforts

Stop dealing with costly commercial roof repairs

Give your commercial building the protection it needs for years to come

And so much more!
Signs You Need a Commercial Roof Replacement

Leaks
If you have any signs of water damage or leaking water inside of your attic or ceiling area, then your roof may not be adequately protecting your commercial property. When the cause of roof leaks is beyond simple repair, a complete commercial roof replacement will likely be needed.

Damaged Membrane
Many modern commercial roofs in Colorado are flat roofs made with membrane roofing materials. If you happen to notice damage to your building's roof membrane, such as large bald spots and lifting, then your flat roofing system may need to be replaced and our experts can help determine what's best.

Damaged Flashing
Flashing appears around the edges of the roof, the chimney, pipes, and stacks. These areas are constantly being exposed to the elements and can become vulnerable. Any cracks or holes will create leaks and damage to your roofing system, which can lead to the need for a complete roof replacement.

Blistering
If you notice any blistering, warping, bubbling, or some form of distortion on your commercial roof, you'll need to talk to a professional about the condition of your commercial roofing system. These issues are caused by excess moisture and may require a professional roof replacement.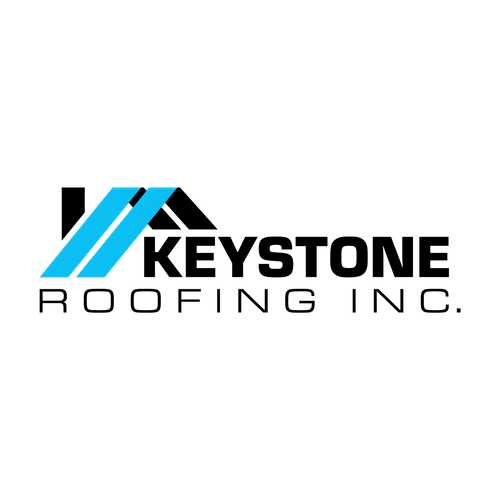 Commercial Roof Replacement Littleton
Commercial Roofing Solutions You Can Count On
Keystone Roofing specializes in re-roofing existing commercial buildings of all sizes and types. A commercial roof replacement can turn into a very complex project. There are many different materials, insulation types, application methods, and warranty options to choose from. Rest assured, our commercial roofing company is constantly staying up to date with the latest industry trends and will help you navigate through the entire process of replacing your commercial roofing system.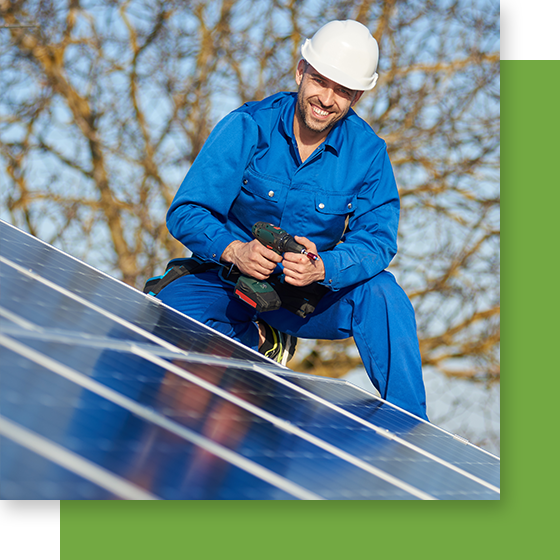 Why Choose Our Commercial Roof Replacement Company
From complete replacements to other commercial roofing services, you can always rely on the friendly, honest, and knowledgeable roofing experts at Keystone Roofing. With years of experience and technical expertise, you can rest assured that your business is in good hands. Our commercial roofing contractors will provide you with accurate information regarding the condition of your roof and the materials recommended when it comes to replacing it. If you are interested in replacing your commercial roof, it starts with an estimate from one of our licensed roofing contractors.
Commercial Roof Replacement
As a business owner, you know how frustrating it can be to have your budget consumed by constant roof repairs. When roof damage seems to be continuous or is beyond repair, it makes financial sense to invest in a complete roof replacement. While it may be a significant investment, our professional commercial roofing contractors will ensure that your business has a durable,reliable, and long-lasting roof. If you are concerned about the condition of your commercial roof, now is a great time to set up a consultation and inspection with the team of our Littleton roofers — schedule an inspection today.
Contact Today For Service You Can Trust